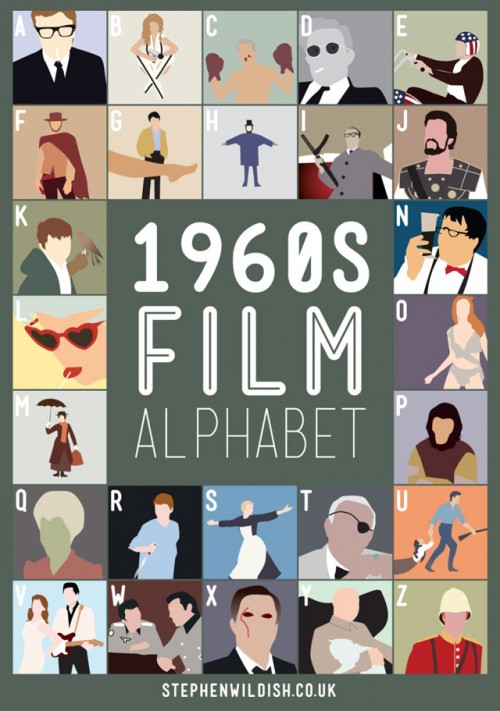 Following the
1980s Film Alphabet,
artist Stephen Wildish has created a new alphabet poster for the movies of the 1960s. I've only studied this a few minutes, so there are a couple I haven't deciphered yet. It's not that I don't recall the
movies
, it's more that I just can't remember the
titles
.
Link
-via
Laughing Squid