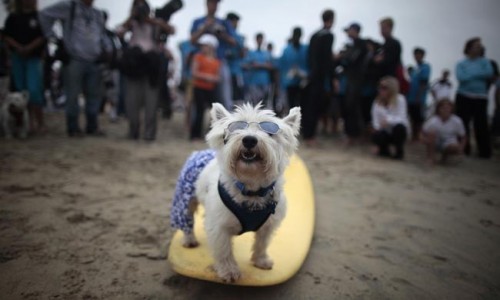 Everyone likes dogs, right? How about surfing? What about
surfing dogs
? In the most adorable mash-up ever of two seemingly unrelated things people like, a recent competition pitted man's best friend against some totally righteous waves.
Five competitors piled on a surfboard during Sunday's Surf Dog Surf-A-Thon in Del Mar, Calif. The event welcomed 4,000 spectators, 80 pooches, and raised more than $100,000 for orphaned animals. Canine surf competitions have recently grown in popularity, and a number are held in Southern California each year.
Check out the slideshow of hang-ten pups on The Week.
Link
Image: REUTERS/Lucy Nicholson