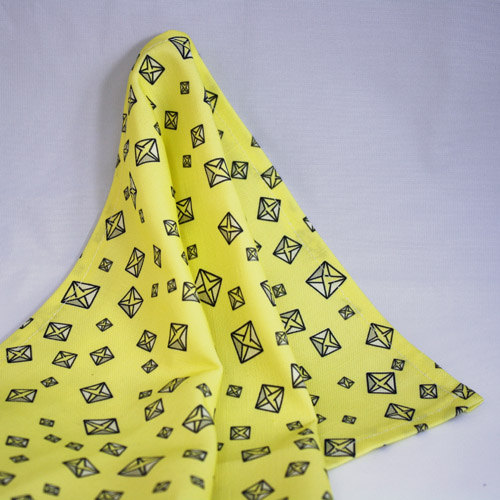 You might remember Amy Rawson as the creator of the
felted
Cthulhu
Santas
we feature during the
holidays
. Her latest project is the Pee Towel, which arose from her day job as a lab tech. Specifically, from urinalysis.
Part of urinalysis is a microscopic examination, and one of the microscopic elements we look for is crystal formation. Urinary crystals result from a supersaturation of the urine with some particular substance. That substance can precipitate out to form distinctive crystals.
One kind of crystal inspired Rawson to design a fabric featuring her drawings of calcium oxalate, from which she made kitchens towels called Pee Towels! You can get yours in her
Etsy shop
. Read more about urinalysis and the creativity it inspires at Rawson's new website.
Link