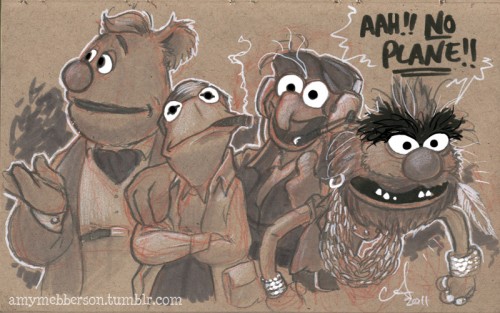 As usual, I can't top Jeremy Barker's introduction:
In 1972, a crack vaudeville unit was sent to off Broadway by a theatre court for a joke they didn't tell. These Muppets promptly escaped from a maximum security stockade to the Los Angeles underground. Today, still wanted by the Tony Awards they survive as Muppets of fortune. If you have a problem, if no one else can help, and if you can find them....maybe you can hire The M-Team.
This cartoon was made by Amy Mebberson. You can see more works by her at the link.
Link
-via
Popped Culture