This Friday's
Museum of Possibilities
employs several themes that are found in many of my pseudo-inventions: Hiding, duplicity, pretending and concealing. Today's ideas are offered as solutions to the problem of storing and using exercise equipment in a small home or apartment. Some of these concepts will seem coy and cute, but at the same time odd. Who in their right mind jumps on a trampoline inside a fake China closet in the dark, while listening to headphones? Who would not worry that a fine living room lounge chair that contained a hidden rowing machine might eventually become grimy with sweat?
Yet I can imagine some – though perhaps few – situations in which such concealed exercise equipment might be just what is needed!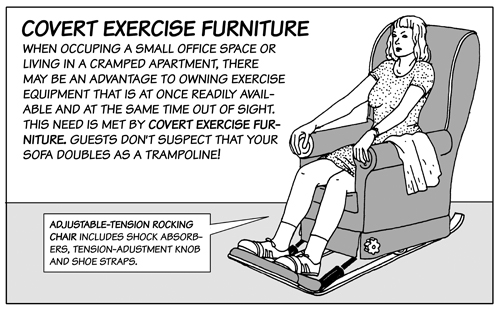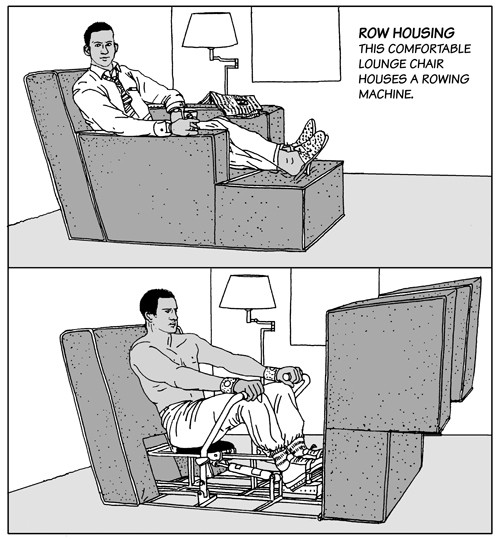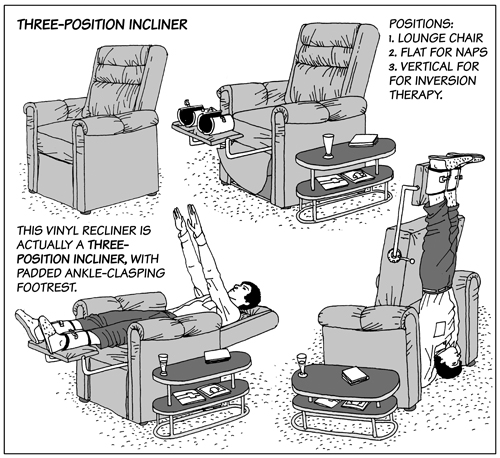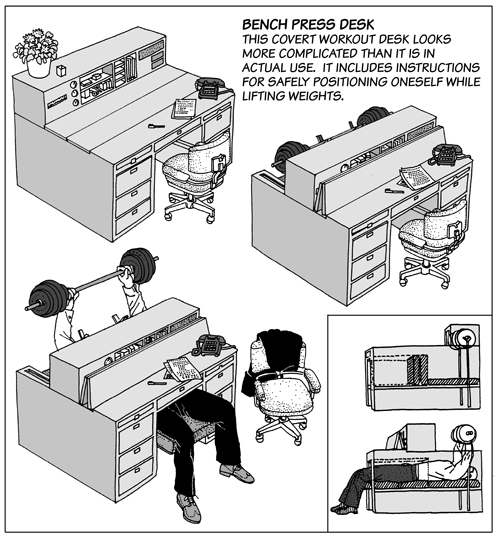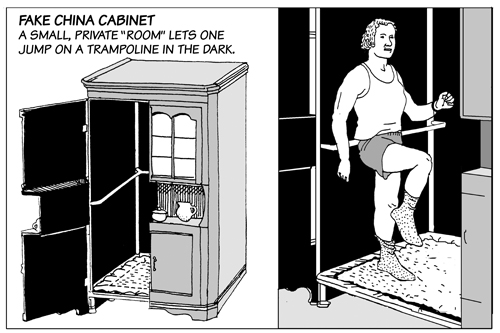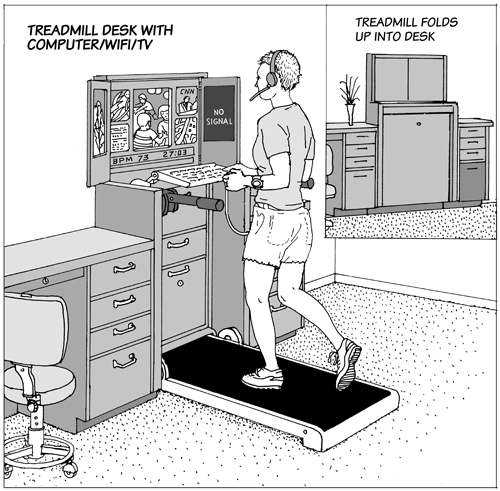 Visit Steven M. Johnson at his website.