[caption id="attachment_26712" align="aligncenter" width="336" caption="Digital painting by Randis Albion"]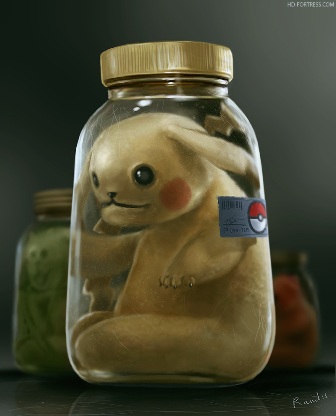 [/caption]
Randis Albion is an artist whose work is all over the place thematically, but constantly awesome.   As a
conceptual
concept artist working heavily in Adobe Photoshop, he has designed works for video games and other media.
It's extremely tough to pick just one example of his work, but the Pikachu piece "Gonna Catch 'em All", above, is one of his newest.  More to see at the slightly NSFW link.
Link
(Scroll down)  More, smaller images at DeviantArt
here.