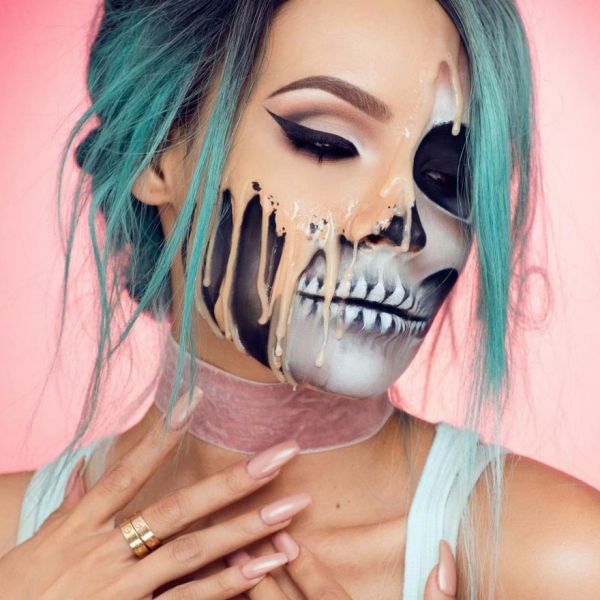 Great makeup can make a Halloween costume go from dead boring to drop dead gore-geous, and nothing makes your fellow Halloweenies cringe quite like a cool wound effect on your face.
And since no costume is complete without something on your head or face a decent looking makeup effect can serve as the core of your character, eliminating the need to buy a costume.
There are hundreds of tutorial videos on YouTube that make it easy for beginners to create a marvelous makeup effect even if they've never worked with makeup before, but who has time to dig up all the best vids?
BuzzFeed, that's who, and they put together this great collection of 25 Halloween Makeup Ideas That Are Legitimately Terrifying to get you on the road to ruining your face.
So go forth and get ugly this Halloween!